Social Saturday is a winner for Leeds Adel Hockey Club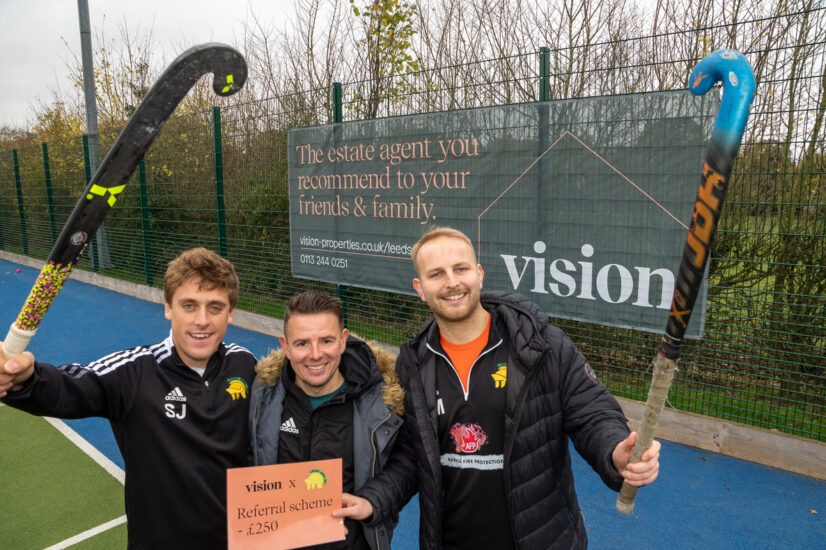 We launched our sponsorship of Leeds Adel Hockey Club (LAHC) in fine style with Social Saturday – a chance for members to get together with friends and family and enjoy some brilliant hockey along with delicious food and plenty of fun and games.
LAHC is a sociable and welcoming club, so we knew our Social Saturday would be a big hit with the members. The matches got underway in the morning, and we had wood fired pizza courtesy of The Slice is Right, hot drinks and a bar up at the pitch, where our smart new banners were unveiled.
Conal Rippin fought hard to secure the top spot in the half time junior Dizzy Sticks competition, winning a Grays voucher to spend on a new hockey stick.
Ladies 5s lost 1-6 to Harrogate
Ladies 1s lost 1-4 to Leeds Hockey Club
Men's 1s won 5-2 against Leeds Hockey Club
Ladies 4s lost 2-3 to Thirsk
Men's 5s won 8-0 to City of York
Men's 4s lost 2-0 to Scarborough
In addition to creating a fun focus for a Saturday full of important matches, Social Saturday was also about promoting our commitment to the Club, which is an important part of the local community. In addition to our sponsorship, we have worked closely with the committee to devise an innovative benefits package for members which includes a referral scheme enabling members to raise extra funds.
Thanks to everyone who came along and helped to make Social Saturday such a positive day. Watch out for updates about more events in the New Year.