Featured property: 33 Gledhow Avenue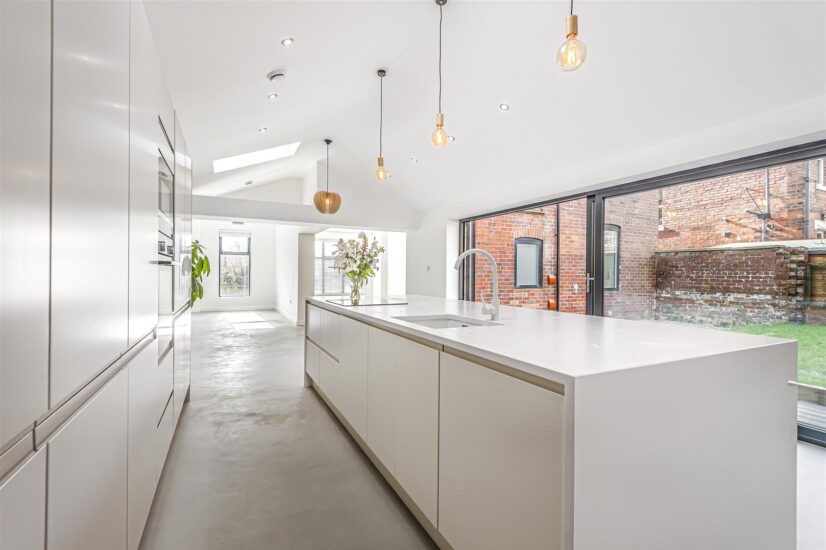 Our featured property this month is a gem in the heart of Leeds' leafy and much-loved suburb, Roundhay.
"My favourite part of the property is the large open plan kitchen which leads out onto the garden through supreme-sized sliding doors. It's a beautiful space which has been enhanced by a top-quality kitchen and appliances. I think the Roundhay location and the appeal of this room are what makes this such a stand-out home."
Azam Hussain — Lettings Negotiator
Standing out from its neighbours because of the thoughtful, contemporary way it has been renovated and extended, this fantastic five-bedroom home has solar panels, a lovely garden and an open plan kitchen to die for.
We knew this property would be extremely popular as soon as it became available. Our client wanted to secure a new tenancy quickly, so we managed the busy viewings schedule and assessed the applications from tenants with efficiency in mind. We were able find the perfect match, securing a tenant who moved in within a week of viewing the property.
Impressed by Vision's efficiency and expertise and the team's attention to detail, the landlord has asked Vision to take on the ongoing management of their property, switching from our let only service.
We treat every property we look after as if it were own – and with this house we admit it's the party potential of the kitchen that has us imagining what it would be like if it was!