Ask James: advice on how to navigate the housing market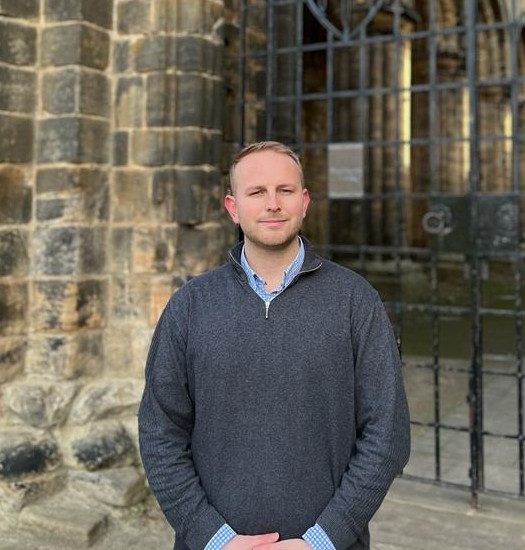 Whether you're buying or selling, the UK property market can be a daunting place right now and Leeds and the surrounding area is no exception. Competition for desirable properties is fierce and there is a shortage of new properties coming on to the market. It's not just buyers who are affected of course, because most sellers are buyers too.
So, what can you do to give yourself the best chance of a trouble-free journey through the housing market? Vision Properties' Senior Negotiator James Mayhew tackles some of the common questions.
I can't go on the market because I haven't found anywhere
I often hear from buyers that they don't want to put their property on the market until they find the home they want to buy. This is understandable, but it's a big mistake.
Our advice to anyone who wants to buy a new property, is to get themselves in as strong a position as possible as a buyer. Rather than waiting to market your house at the last minute, plan ahead and get your property on the market. If a buyer is serious, they'll wait while you find what you're looking for. Be up front and open about your situation. Your agent should help you to communicate with everyone in the chain and secure your sale. Having your sale agreed and your mortgage offer in principle confirmed makes you a strong candidate as a buyer. You could even think about selling and being chain free by renting for six months while you search – it's not right for everyone, but it's something to discuss with your agent.
Conveyancing is straight forward – why should I pay more?
A good solicitor is worth a great deal and can save you time and money in the long run. Don't cut corners here. Talk to friends and family or take a recommendation from your agent but be sure to ask them why they recommend this solicitor.
"It's essential that you chose the right agent – one you're confident is on your side to get you the best offer."
What's the score with off-market sales?
Selling off-market is estate agent speak for selling your property without having advertised it on the open market. With off-market sales the agent approaches the potential buyers on their list and offers them the chance to view the property before anyone else knows about it. I would advise against an off-market sale unless you are very keen to keep the number of viewings to a minimum. It's unlikely your property will reach its true value with an off-market sale and it has the effect of reducing the number of potential buyers considerably.
Ask James…
If you have a housing market question you'd like to ask James, please get in touch. You can call us on 0113 244 0251 or email leeds@vision-properties.co.uk.
Here at Vision Properties, we love to use our knowledge of residential property to help people make the move they're looking for. We will always do things properly and you can trust us to treat your property as if it were our own.