Are you up to date with the latest carbon monoxide alarm regulations?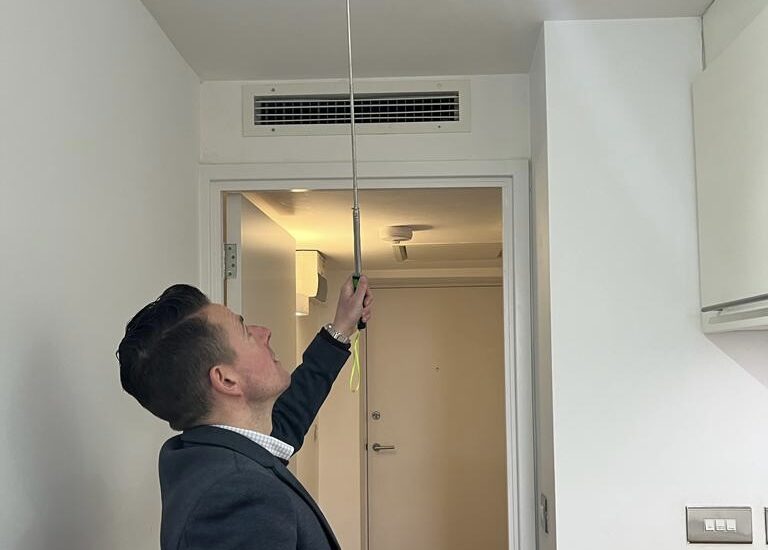 As part of our inventory checks, we test alarms at the start and end of every tenancy.
As a landlord you have many responsibilities, especially when it comes to the safety and peace of mind of the renters who live in your properties. It can be a lot to keep tabs on.
Last year, the Government's new Smoke and Carbon Monoxide Alarm (Amendment) Regulations 2022 came into force, requiring carbon monoxide alarms in all rented properties that have gas or solid fuel burning appliances.
Our job as a lettings agent is to help our clients keep abreast of the latest regulations and to make it as easy as possible for them to run an efficient and profitable portfolio. For our property management clients, we manage the whole process, sourcing installing and maintaining each alarm. As part of our inventory checks, we test alarms at the start and end of every tenancy. We also test during inspections and ensure that tenants know how to check their alarms each week.
As we reach the six-month milestone of the new regulations, it's great to see how the improved standards have been adopted by our clients. Here's a handy recap of your obligations:
At least one working smoke alarm must be fitted to each storey of the property where there is a room used as living accommodation.
A carbon monoxide alarm must be fitted in any room used as living accommodation which contains a fixed combustion appliance (excluding any room where there is only a gas cooker).
Smoke alarms and carbon monoxide alarms must be repaired or replaced once informed and found that they are faulty.
Landlords must be able to demonstrate that the alarms were working at the start of each tenancy.
During the tenancy, the tenant is responsible for ensuring that the alarms work and informing the landlord if they are faulty. Once informed of a faulty alarm, the landlord is responsible for the repair/replacement as required.
Tenants remain responsible for changing batteries in smoke alarms where this is possible.
The requirements are enforced by local authorities who can impose a fine of up to £5,000 where a landlord fails to comply with a remedial notice.
If you have any questions or need some specific advice on your property, please give us a call.